Amazon FZ Runs Quiz
Play & Win Assured Amazon Pay Balance
---
Amazon FZ Runs Daily Quiz Answers, Amazon FZ Quiz: If you're an avid online shopper, chances are you've heard of Amazon's Daily FZ Jackpot. It's a game that Amazon users can play daily to win up to 30 Runs, which are convertible into Amazon Pay balance. But what is the Daily FZ Jackpot, and how can you win?
The FZ Runs contest is Similar like Last Amazon Contest "Amazon FZ Coins Contest", which is over now. Many of our users gave proofs of Free Amazon Pay Balance for our Coolztricks Telegram Channel. Earn again with just with changed name from Coins to Runs as IPL 2023 Fever is on.
First of all, what are FZ Runs? FZ Runs are virtual valued points that Amazon uses on its platform. You can earn FZ Runs by playing games and completing tasks on Amazon's website or app. Once you have enough FZ Runs, you can redeem them for a Free Amazon Pay balance, which you can use to purchase items, Paying Bills utilities & many more on Amazon.
The Daily FZ Quiz is one of the many ways to earn FZ coins. To play, you must first download the Amazon app and sign in with your Amazon account. Once you're logged in, you can navigate to the "FunZone" section of the app, where you'll find the FZ Runs Quiz game.
The game is straightforward to play. It consists of a multiple-choice trivia question. If you answer the question correctly, you'll win the FZ Runs, which is up to 30. Check the answer below, updated First on the net here.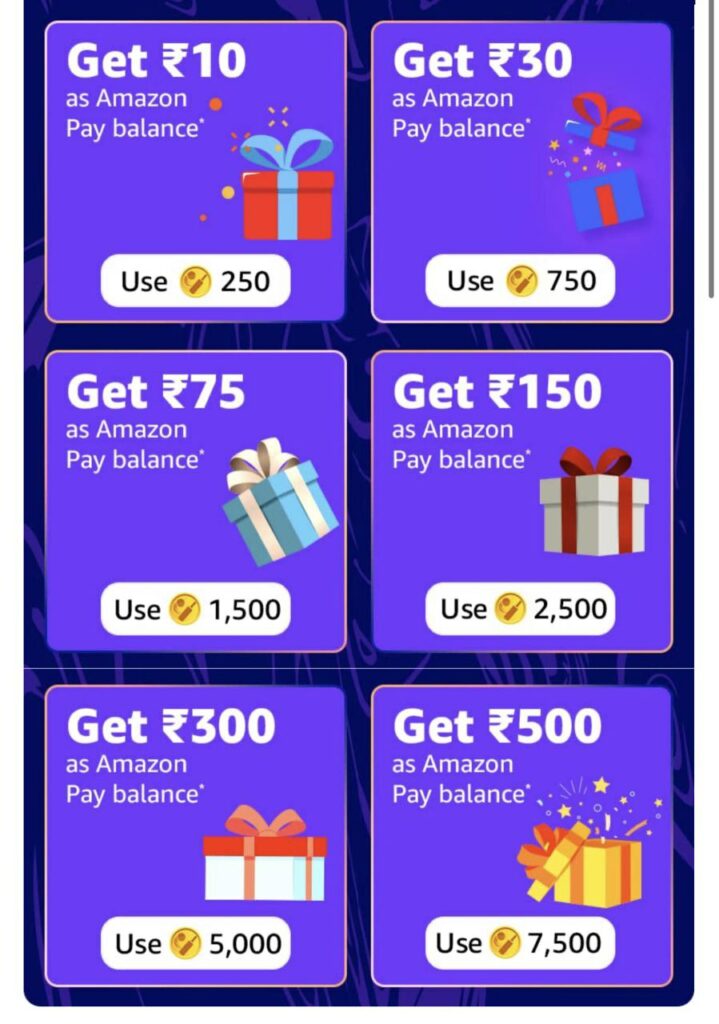 Amazon FZ Runs Daily Quiz Answers
1. Which of these franchises played in the IPL for a single season only?
The Answer is – Kochi Tuskers Kerela
2. Which of these is a domestic Twenty20 cricket championship in India?
The Answer is – Syed Mushtaq Ali Trophy
3. Which Indian batsman is the first to hit six consecutive sixes in first class cricket?
The Answer is Ravi Shastri
4. The oldest regional cricket league in India is held in which of these states?
The Answer is – Karnataka
Who was the captain of this team, when they visited India for the famous Test series in 2001?
Steve waugh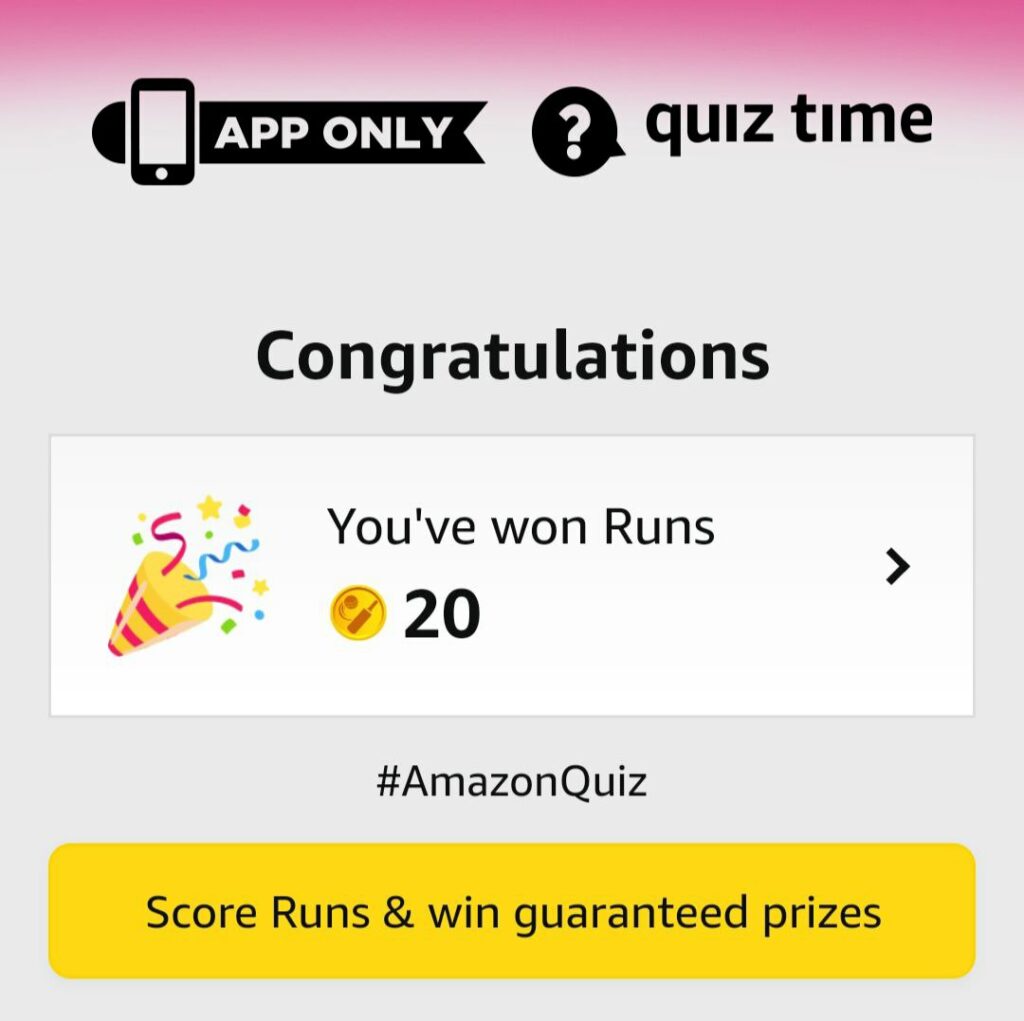 To increase your chances of winning, you can play the game every day. The questions change daily, so you'll have to stay up to date with current events and general knowledge about Cricket.
So, how can you use the FZ coins you win from the Daily FZ Jackpot? As mentioned earlier, you can use them to purchase items on Amazon. You can also use them to enter sweepstakes and giveaways on Amazon. Additionally, FZ coins can be redeemed for discounts on select products on Amazon.
It's worth noting that FZ Runs have an expiration date, so be sure to use them before they expire. FZ runs are expiring on the 15th of May.
In conclusion, the Daily FZ Jackpot is an entertaining and straightforward game that can earn you FZ Runs, which you can use to get Free Amazon Pay Balance. It's a fun way to engage with the Amazon app and know about how much we have cricket knowledge. So, why not give it a try and see if you can win the Free Amazon Pay Balance daily?