Best Telegram Loot Deal Channel 
---
Best Telegram Loot Deals Channel – Hi Folks !! Now Get All Loot Deals & All Super Duper Loots Instantly into Your Phone. Now No More Missed Deals Or Missed Loots. We Are Finally Launching Our Much Awaited Feature "CoolzTricks Telegram Channel " after Successful Roll Out Of coolzTricks Push Notification Service Which We have Launched 4 Months Ago
So , Also One More News To You Guys , We Are Finally Stopping The Much Loved "Whatsapp Broadcast Service" Of coolzTricks Due to Some Unavoidable Reasons i mentioned Below At End Of The Posts
---
Why Telegram Loot Deal Channel is Good Over Whatsapp

?

Most IMP Thing – Privacy – Telegram messages are heavily encrypted and can self-destruct.
We can Add Unlimited Members In Our Telegram Channel + Telegram Don't store Our Data in Our Mobile Internal Storage
Through Our coolzTricks Bot – You Will Receive instant Notification Of loot after We post on blog
Blazing Fast Speed – Once We Post Something On Blog All Telegram Subscribers Will Instantly Get Notification Of it (No More Hanging Problem)
Telegram is Easy to Operate , No One Can miss use Your Number , No More Data Theft Problem as Telegram Don't Store Data (as it is cloud Based App)
---
How to Join CoolzTricks Best Telegram Loot Deal channel ?
You Will Need Just 2-3 clicks to Join Our Telegram Loot Deal Channel
1, First Of All If You Don't Have Telegram Then Download From Here
2. Now Open The App & Complete The Sign Up Process
3. Now Again Open This Link – t.me/icoolzTricks & Click On "View Channel" To Subscribe Our Channel
4. Channel Will Open – Now Just Click On "Join" Button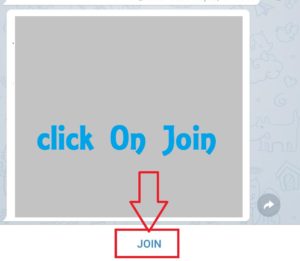 5. Congo !! You have Just Opted For Blazing Fast Notifications Of coolzTricks
Must Know – Never Click On "Mute" Button Otherwise You Will Not Receive Any Loot Deal Notification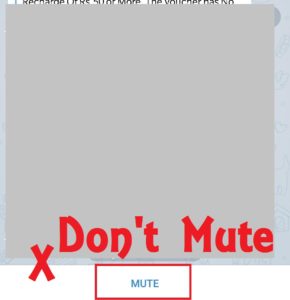 6. Now Go To Telegram Homepage , Tap & Hold Our Channel Name & Then Click On "Pin To Top" So You Will Never Miss Any Loot Alert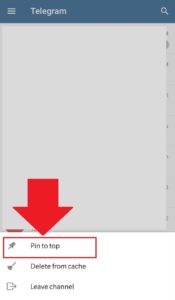 Thanks !!
---
So , Why We are Stopping The Whatsapp Broadcast Service ?
There are Numerous Reasons & Benefits Of Telegram Feature Forced us to Close The Whatsapp Push Notifications Service
1st Of All– We have More Then 20000 Users In Whatsapp Brodcast ( 80 Broadcast Groups) We have To Send 1 Message In Every Group One By One & it Takes Around

15-20 Minute

Till Deal/loot Goes Out of Stock Or gets Over
2nd – Whatsapp Broadcast is Like Personal Chat. 1 Deal Message i Sent to 20000 Users Will

Store 20000 Times

in My Phone Memory
3rd – Even 8 GB RAM OnePlus 5 is

Not able to Handle The Processes

of Whatsapp Broadcast to 20000 Peoples
4th – Whatsapp Takes

10-15 Minutes To Open The App

& Show 20k Users
5th – Most Users Are Replying Back to Our Broadcast Message & Add Our Number into Different Groups Which leads to

Huge Processing

of Opening App
So This Are The Reason We are Stopping The Whatsapp Broadcast Service