Binance Pay Red Packets Loot – Send & Win $25 USDT FREE
---
Binance Pay Red Packets offer – Binance has unveiled another Binance Pay to the moon offer. You just have to create the Red packet of any amount of crypto & share it with your friends. You will win $25 USDT tokens for free if 900 of your friends claim it. You can create Red Packet of any amount ($0.000001 too).
Also, you will receive free crypto from your friends by pasting his/her Red Packet code.
Binance Pay Red Packets Loot – How to Send & Win $25 USDT FREE
1. First of all update / download Binance app using this link – Click Here
2. Now visit this Binance Red Packet link or Just scan below QR code with Binance scanner
3. Paste this code in box – BPFW6XGI1S
4. You will receive Red packet of coolzTricks.
5. Now create your Red Pack with any amount & make number of boxes as 900+
6. Now share you QR code & Red Packet Code with your friends
7. When they enter your code, They will receive crypto of your box
8. When certain amount of people claim the box, you will earn upto $25 USDT tokens.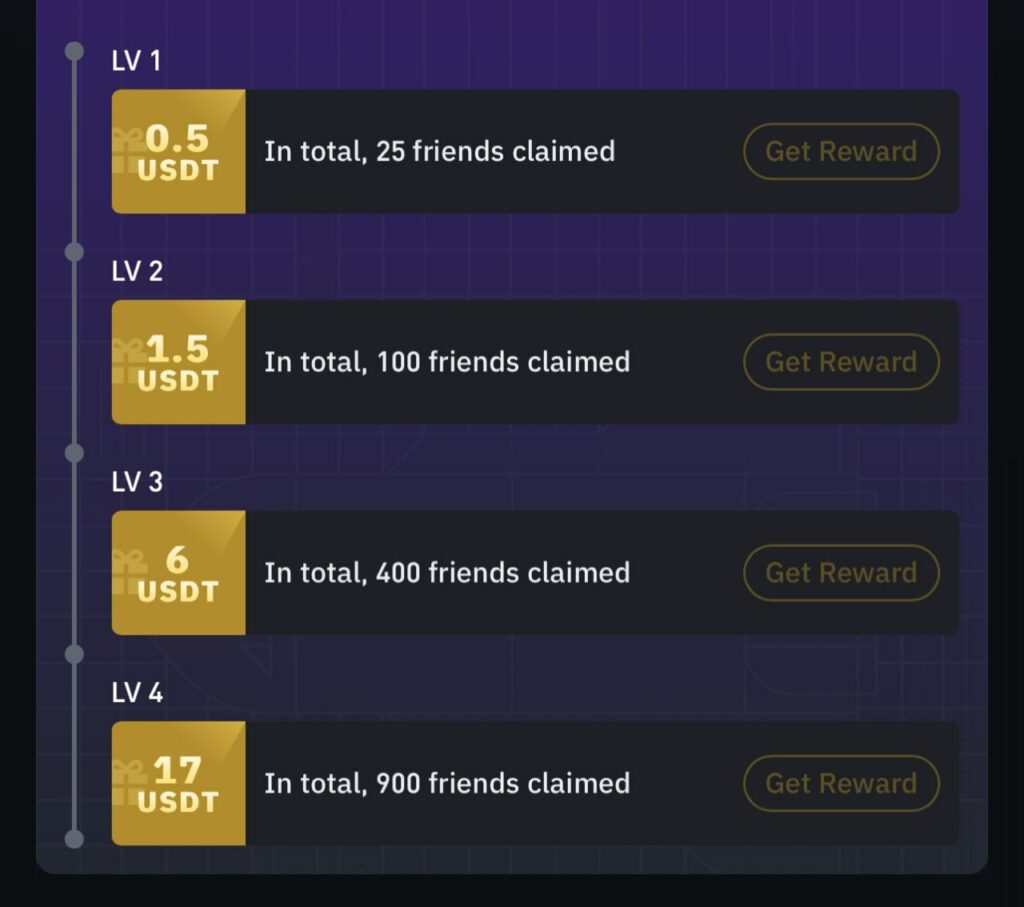 Tap on the top-right corner of the Binance App homepage to access Binance Pay. Click on the banner under [Latest Offers] to enter the Crypto Red Packet page.
Start creating Crypto Red Packets by clicking the [Create] button on the page. Make sure to specify the number of Crypto Red Packets that can be claimed, as well as the total amount of cryptocurrencies contained in each Crypto Red Packet.
Share the Crypto Red Packets via any social media channel and invite your friends to claim the Crypto Red Packets during the Promotion Period.
Rewards Structure:
Number of Crypto Red Packets Claimed by Other Users
Reward per User (in Token Voucher)
25
0.5 USDT
100
1.5 USDT
400
6 USDT
900
17 USDT
Maximum Reward per User (in Token Voucher) = 25 USDT
Each eligible user will receive up to 25 USDT in token voucher when their friends claim their Crypto Red Packets, as per the table above. Please note that rewards will be distributed on a first-come, first-served basis, and users will not be able to claim rewards from this Promotion once all rewards are distributed.