Cred Pay Rewards
Get 50% Cashback Up to Rs.100 on PVR Movie Tickets
---
Cred is a leading credit card payment app that provides its users with various exciting offers and rewards. Recently, Cred has introduced a new Cred Pay rewards offer in collaboration with PVR. Enjoy 50% Cashback up to Rs.100 on PVR Movie Tickets.
Recently we had posted Mission Impossible PVR offer, In which users got 250 Off discount on two tickets priced at just Rs.35-40 per ticket. For similar amazing offers, don't miss to join our channel.
It's the best offer, If you're watching for Oppenheimer Movie Offers, the latest movie by Christopher Nolan in IMAX. There many Cred Pay Rewards Offer, One of them is cashback on movie tickets.
Read out the steps from below to Enjoy Cashback on PVR Movie tickets with Cred Pay, Including how to get started with Cred Pay & Enjoy many offers.
How to get 50% Cashback up to Rs.100 on PVR with CredPay?
1. First of All Download or Update your CRED App From Given Link Here. :
2. Open App and Go to Club Option From Bottom.
3. Search for the CRED Pay Rewards Banner and Search for PVR Banner.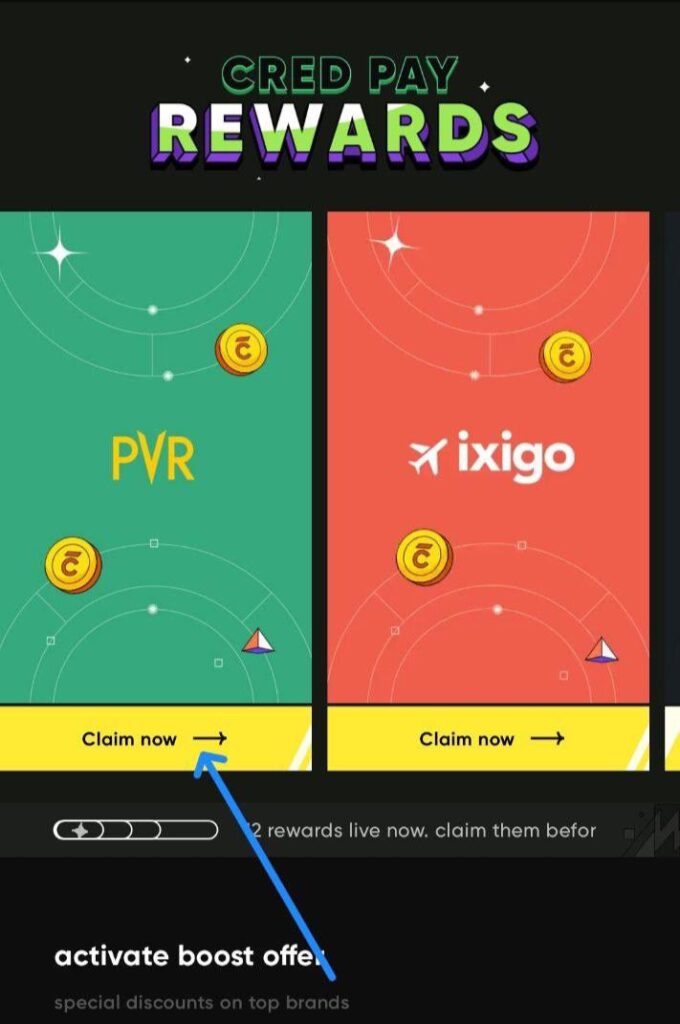 4. Click on Claim it.
5. Now, Just scan & pay with Cred Pay on PVR.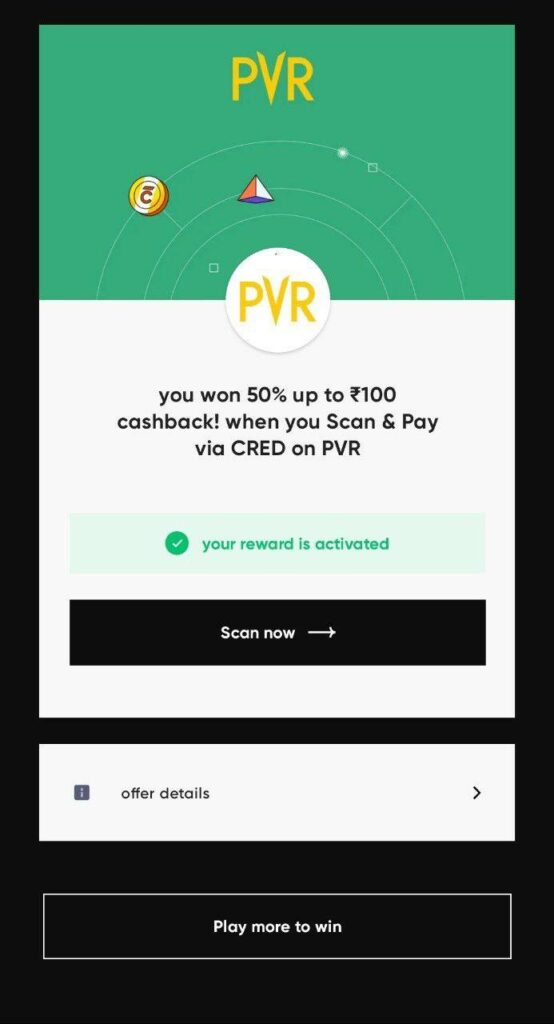 6. After completion of Payment, You will get 50% Cashback up to Rs.100.
7. Enjoy the movie.