Oppo Free Products
Free Products from Oppo Store by reedeming points
---
Hello Guys, You all are already getting Free Products from Free Samples in India. Today, Get Free oppo products like cable, earphones for Free from Points. This offer is only applicable for Oppo Users
If you're oppo user, Here is the chance to get Free Products by doing almost nothing. Here are some steps to follow for collecting free points. After collecting points, you will be eligible to redeem products for Free. Products can be go out of stock anytime, so be fast as you can.
There are two ways to collect points by just binding your device with app will give you 50,000 points. Also, check in for two days will give you 10,000 points, each day check in will give 5000 points. Redeem this points for Free products, Oppo users can grab Free products. Read out steps from below to Get Free Products now.
How to get Free Product from Oppo?
1, First of all, You need an oppo phone.
2. Open the phone & Find My Oppo App.
3. Open the My Oppo App & check if you're account is there or not. If not make it.
4. Now, Download Oppo Store from the play store.
5. Link your account in oppo store app.
6. Go again to the oppo store app & Find and click on Bind your Device.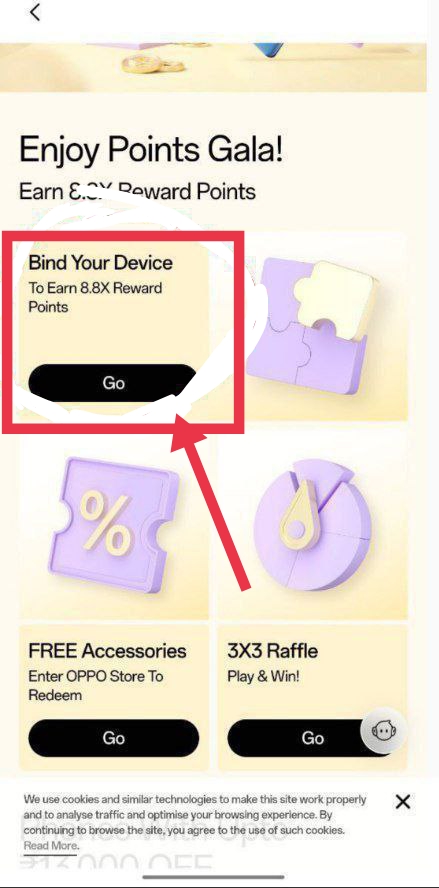 7. After binding, You will get Free 50,000 Coins.
8. You can also, Check in from given link to get 5000 coins – Oppo Free Check in Points
9. Now, Click on Free Accessories to redeem through points.
10. Add to cart, enter the address & Order it for Free.