Barbeque Nation Coupon
Get food worth ₹199 in just ₹36 from Barbeque Nation
---
Barbeque Nation Coupon, Barbeque Nation Offer, BBQ Online Food Offer– Hello Guys, We are back with Another Food Offer from Barbeque Nation. You all are already getting benefits from Zomato Daily Offers from our blog, Today Get a Good Offer from Barbeque Nation app.
The Barbeques in Town. Now Book, Reserve, Food Delivery, using Barbeque Nation App. Barbeque Nation's 'live-grill' concept and unmatched ambiance have made it a household name among barbeque enthusiasts across India.Grilling your own starters is followed by a delicious buffet of American, Mediterranean, Oriental and Indian cuisine.
Official App is giving 100 Smiles on Sign up & with the Barbeque Nation Coupon Code you can grab Food in Just Rs.36. This is amazing food loot offer, Surprisingly for Main Course Food. See the Full details by Step by Step procedure from below.
---
How to get Food Worth ₹99 in almost free from Barbeque Nation?
1, First of all Download the Barbeque Nation app from below.
2. Sign up using your Mobile Number & Enter the OTP.
3. Fill your Basic Details like Name & Address.
4. Must Enter the below Referral code for 100 Smiles.
Barbeque Nation Referral Code is LA5615
5. Done. You will get 100 Smiles.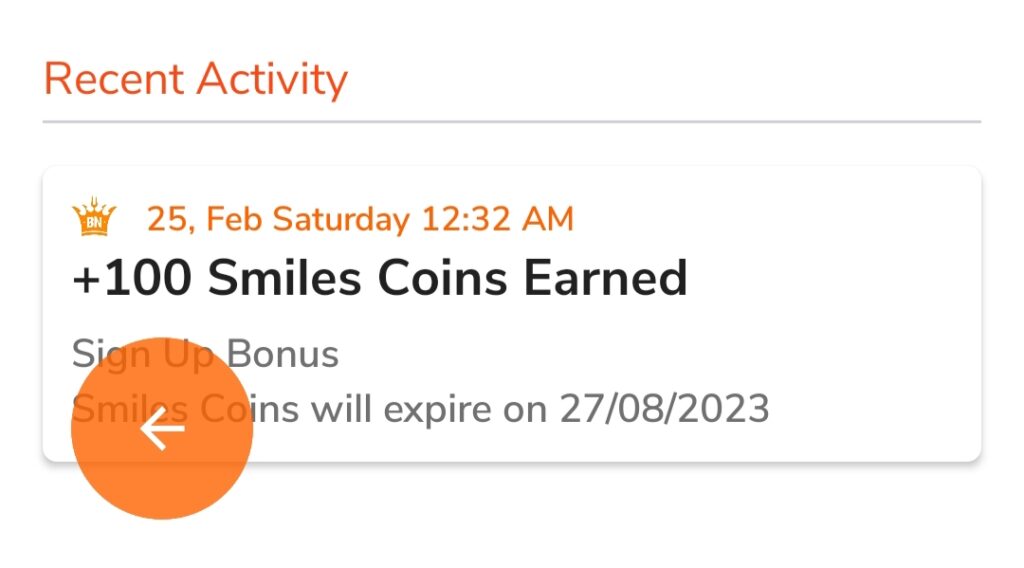 6. Now, Go to Delivery from below.
7. Click on Month End Bonanza Banner.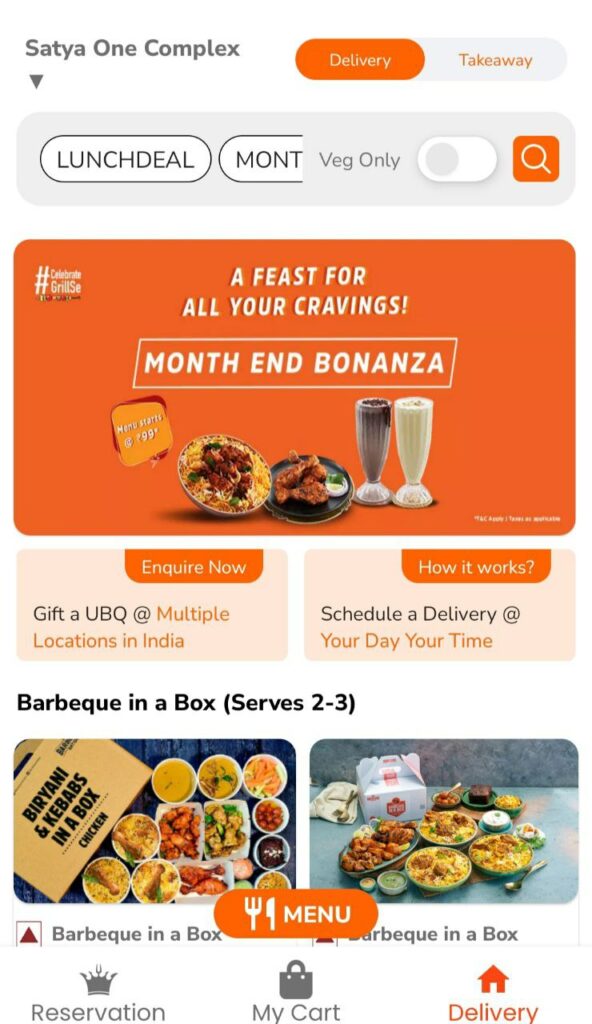 8. Add Food worth ₹99+ to Your Cart.
9. Then, Remove Applied Coupon & Apply All Smiles Coins to Get ₹100 Off.
10. Now Again, Apply NM00090 Coupon of MONTHEND BONANZA from Coupon Section.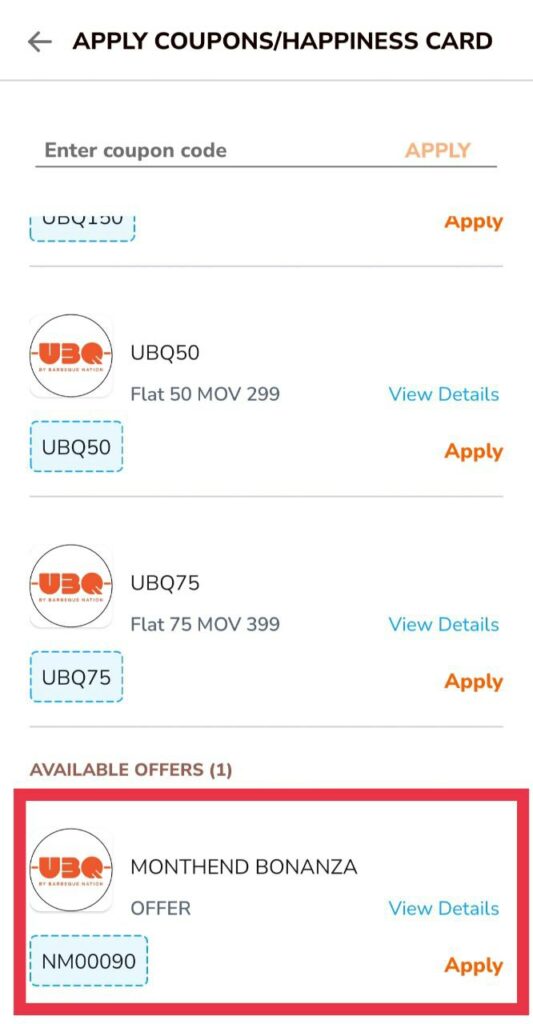 11. You will able to see the Discount on your Food, you have to pay around just ₹30 to get food at your doorstep.
12. Enjoy the food.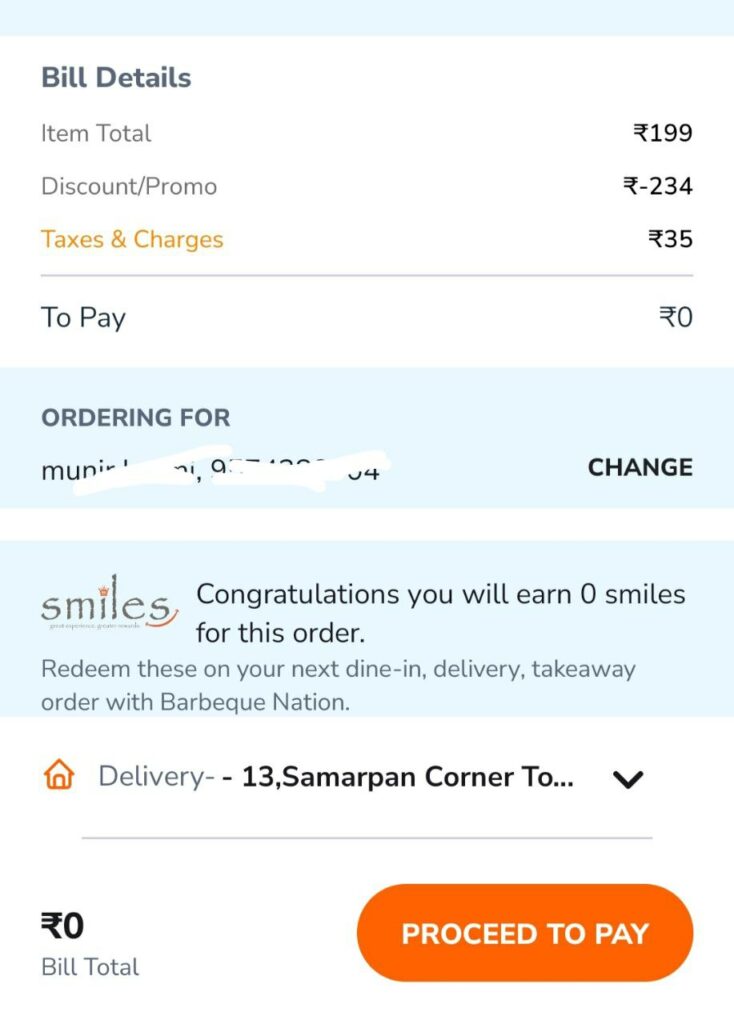 ---
More Details:
What is Smile Club?
Earn and redeem Smiles Coins for every celebration! Grill and enjoy lovely meals while earning Smiles Coins where each Smiles Coins earned is a rupee! This loyalty program is here to reward you and put a smile on your face. Smiles Coins is a loyalty program to treat all our customers! It is complimentary and allows you to earn smiles every time you dine with Barbeque Nation. You can redeem these smiles on your next visit to any of our outlets.
How to Earn Smile Coins?
Managing Smiles Coins is easy as 1,2,3. Reserve a table with the same number you used to create an account for Barbeque Nation. Enjoy a lovely meal with delicious grills, main course and desserts. Pay your bill as you like, either online through our app or at the outlet and you will automatically be credited with Smiles Coins in your account. These smiles can be redeemed on your next visit.