Amazon Funzone Streak
Get FREE Rs.50 Amazon Pay Balance from Funzone streaks!!
---
Amazon Funzone Streak: Hello guys, Amazon is back with its rewards & loyalties to its users. We all got Free Amazon Pay Balance from various Amazon contests like Funzone Stars Quiz and Funzone Coins Quiz, Also Free Amazon Pay Balance by adding products to cart. Today, get a chance to win Free Rs.50 Amazon pay balance by check in daily.
You have to keep check – in for 5 days to get this reward. You will be eligible to get Rs.50 for Free. This amount you can use for recharge & bill payments, also use on various apps like for food order, movies & more. We have Amazon Streak Page link, come every day here, visit offer page & claim Free Balance on the 5th Day.
The offer will end on 24th August, Must start today. We have added the offer page with detailed steps to get this Free Balance. Read out & get Free amount in Amazon pay by just check in.
How to get Free Amazon Pay Balance by Amazon Funzone Streaks?
1. Visit this Offer page from below.
2. You will be able to see, Action of the day: Single click check in. Complete it.
3. Done. Check in on Streaks page completed. Click on continue.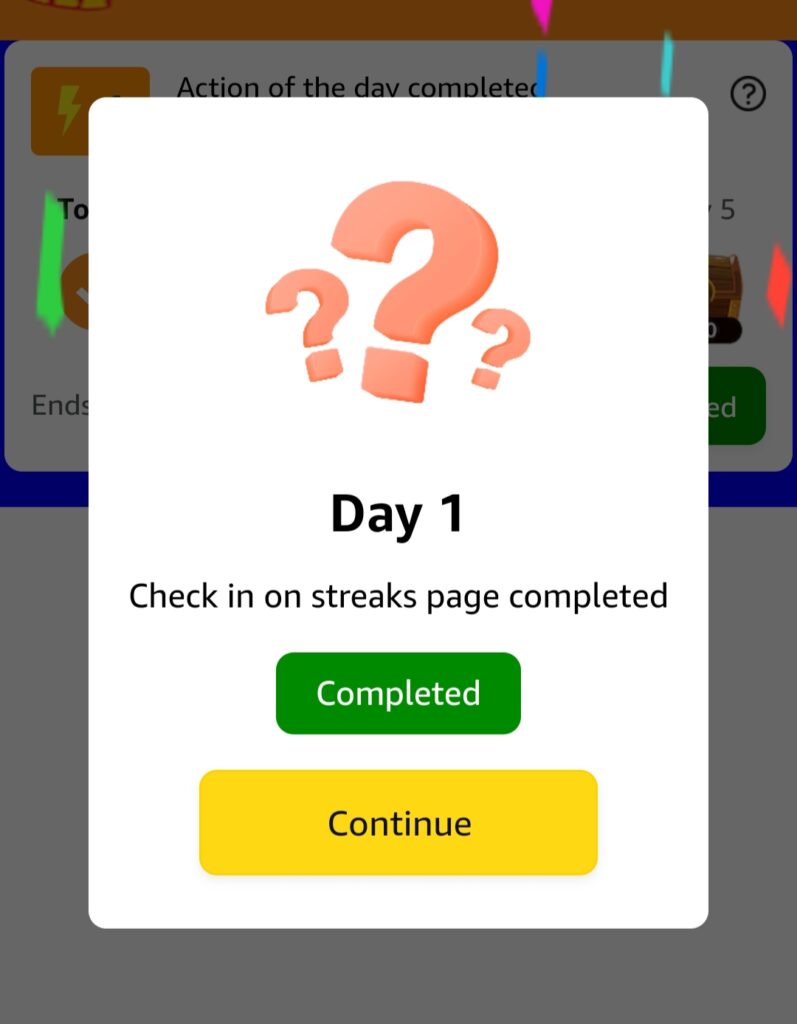 4. Come back again in given time to do check in again.
5. On the 5th check in, you will get Free Rs.50 Amazon Pay Balance.
The Amazon Funzone Streak is easiest way with a quick and hassle-free way to earn rewards while check in with the Amazon platform. This is building a streak through consistent activity. By participating in this offer, users can earn a free Rs.50 Amazon Pay balance simply by logging in for five consecutive days.