TRU HAIR Free Sample
---
TRU HAIR Free Sample – Hi Guys, we are the biggest source of freebies & free sample in India loots. Here comes the another free sample loot of the day from website called 'TRU HAIR'. You just have to complete the small survey & you can claim the 'Personalised shampoo' for free from them.
Recently, we have posted the free sample products from amazon India loot & most of users have received the free sample from India. Now here is chance to get the facial cleanser of cucumber & mint from TRU HAIR.
We have posted lots of free cosmetics sample products in India offer with shampoo & all. Here is one more chance to order cosmetic product for free from TRU HAIR.
About TRU HAIR : At Tru Hair, we recognise the need to tackle the source of your hair problems rather than fixing surface-level problems. We also realise that the root cause of hair problems faced by people differ individually. This is why our Ayurvedic doctor has developed an algorithm that allows you to find custom products based on your personal lifestyle, demography, hair type, and body type. Simply take the Tru Hair 3-Factor Hair Analysis that allows us to study the principle cause of your hair problems and recommend a set of products that have ingredients we think will be best for you.
How to order TRU HAIR Shampoo for Free?

TRU HAIR is running the promotional survey on their website. You just have to complete the survey & you can claim the personalised shampoo worth ₹395 for free. You just need to pay the shipping charge of ₹99 for this product but its worth it as the real price of this product is ₹395.
To order free Shampoo , User have to just visit this Tru Hair survey page. Now give random answers & details to complete the survey. Click on add to cart button on final survey page. Product will be automatically added in cart & you will see price becomes ₹0. Now fill out shipping details & all other things & pay the shipping charge of ₹99.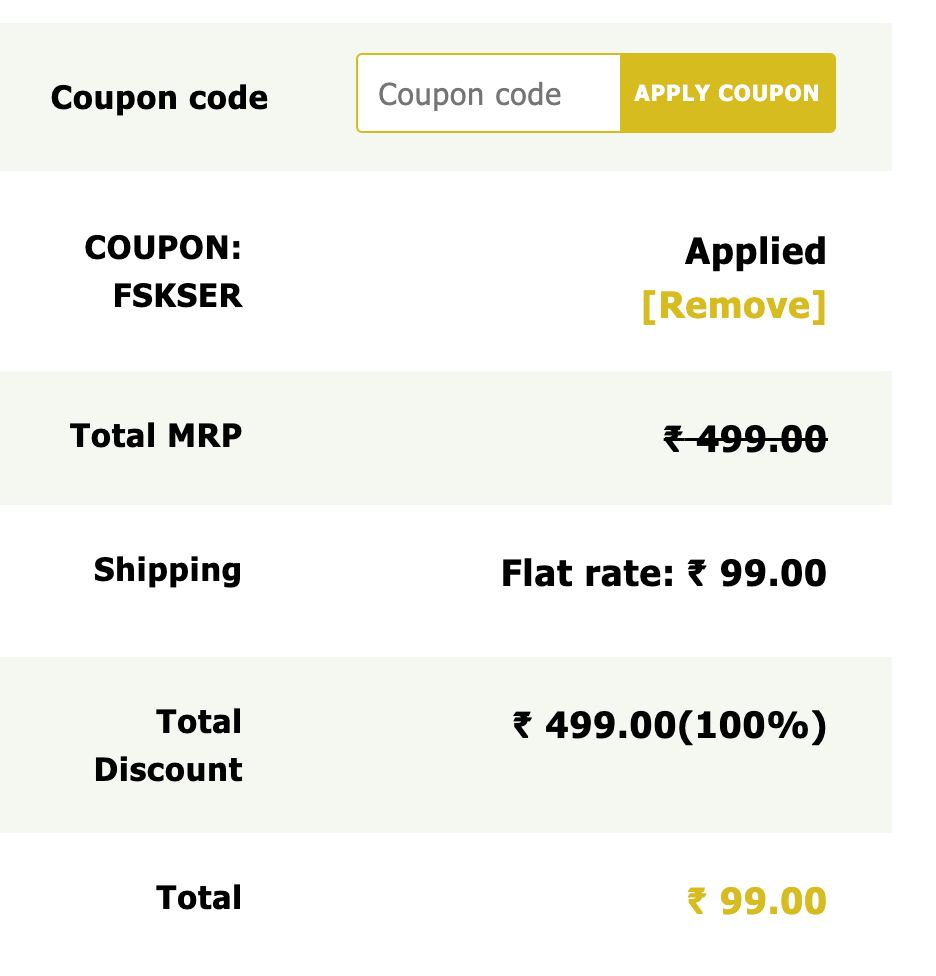 Your order will be completed & you will receive this product at your home.
Ayurveda stands for the wellness of our body, mind, and soul. Taking care of oneself is a huge part of finding peace but so is helping others. Tru Hair collaborates with multiple charity partners like the Humanity Foundation of India that work for the development of social & economic horizons. By giving 5% of every purchase of yours to kids in need, you get to be a part of helping make the dreams of hundreds of kids come true.