iQOO service Days
---
iQOO service Days, FREE iQOO Back Cover, FREE Screen Guard – Hi Guys, Hope you are enjoying our free sample products in India loots of free recharge Tricks offers. Here comes another huge loot of the day from iQOO smartphone users. iQOO has started the 'iQOO service days' from 13th May to 14th May & they are offering tons of services for free in their official authorised Service centers.
iQOO service days are live from 13th May & it will conclude at 14th May. In this period of 2 days, you can grab various iQOO services for free for your iQOO smartphones.
Below are the list of services you will get for free.
Free Handset checkup
Free back cover
Free software update
Free handset cleaning
No labour charges
Free Sanitization of handset
Free Screen Guard
This services are only applicable in official authorised IQOO Service Center. You can check the service center available in your area from here.
If you owns a iQOO smartphone then here is best chance to get free back cover as well as free screen guard
Check your nearest service center from above provided list
or just call 18005724700
Visit the authorised IQOO Service Center
They will help you avail the above mentioned services
Claim free back cover as well as free screen guard
Enjoy !!
Offer is available on 13th may and 14th may 2023 only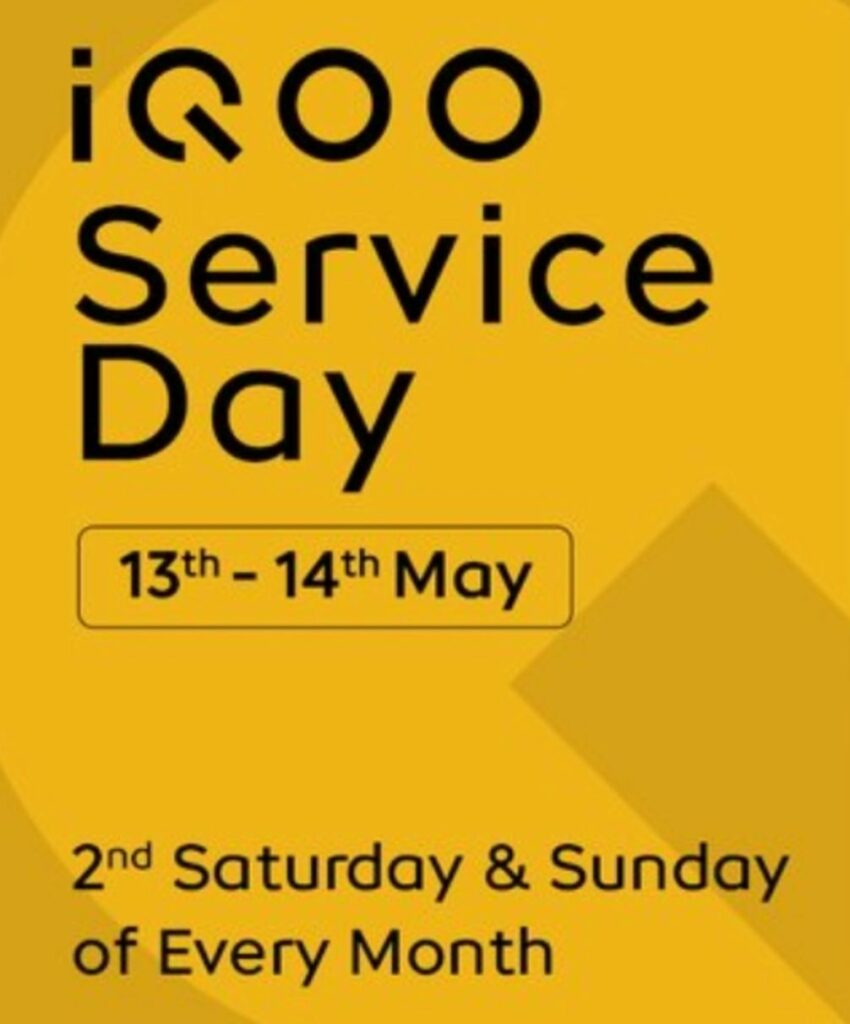 Offer source – Click here