Practically App Referral Code
Practically app: Signup 200 XP's, Refer 200 XP's & More ways to earn
---
Practically App Referral Code: In today's digital age, education is no longer confined to traditional textbooks and classrooms. One such innovation is the Practically Learning App, an online platform designed to make learning in STEM subjects for students from classes 6th to 12th. This app not only provides educational content but also offers a unique incentive system where users can earn XPs (Experience Points) and redeem them for various products, making learning a rewarding experience.
Signing up for the Practically Learning App is not only a gateway to immersive STEM learning but also an instant boost for your XP balance. Upon registration, students are rewarded with 200 XP's, which they can use to unlock a variety of products for free. From diaries and watercolor shades to geometry boxes, white caps, red pens, red bags, chess boards, and more, the app offers a diverse range of rewards that make the learning journey even more enjoyable.
How to earn free products from Practically App?
1. Download the app from here: Download Practically App
2. Sign up with your Phone Number, Email & other details.
3. Enter the referral code to get Free XP's. You will get Free 200 XP's.
Practically App Referral Code: 5755181
4. Enter your details like current class & more which you want to learn.
5. Refer your friends to get Free 200 XP's. See more ways to earn XP's below.
More ways to earn Free XP's:
However, earning XP's doesn't stop at the initial signup bonus. The Practically Learning App provides several avenues for students to accumulate more XP's and unlock additional rewards:
Chats: Engage in conversations with friends on the app's messenger, interact in Practically classroom groups, and earn XP's for every chat. 

Usage & Feedback: Make it a habit to log in and use the app for at least 5 minutes every day. Additionally, you can earn XP's by providing valuable feedback on classes or sessions.

Learning: Dive into the app's extensive content library, which includes immersive videos, interactive simulations, games, quick reviews, practice tests, study plans, and live coding classes. Each time you consume content or engage in learning activities, you earn XP's, ensuring that your progress is rewarded.

Personal Sessions: Participate in sessions conducted by mentors or customer engagement agents to receive additional XP's. 

Referrals: Spread the word about the Practically Learning App to your friends and classmates. When they register using your referral code, both you and your friends earn XP's.

Bonus: Keep using the app regularly for consecutive 10 days to earn bonus points. Additionally, consuming 10 units of any content in the learning category unlocks even more XP's.
How to redeem the Free Products?
1. Open the Practically App.
2. Click on the Coins from above.
3. Redeem your favorite product according to your collected points.
4. Enjoy Free Products.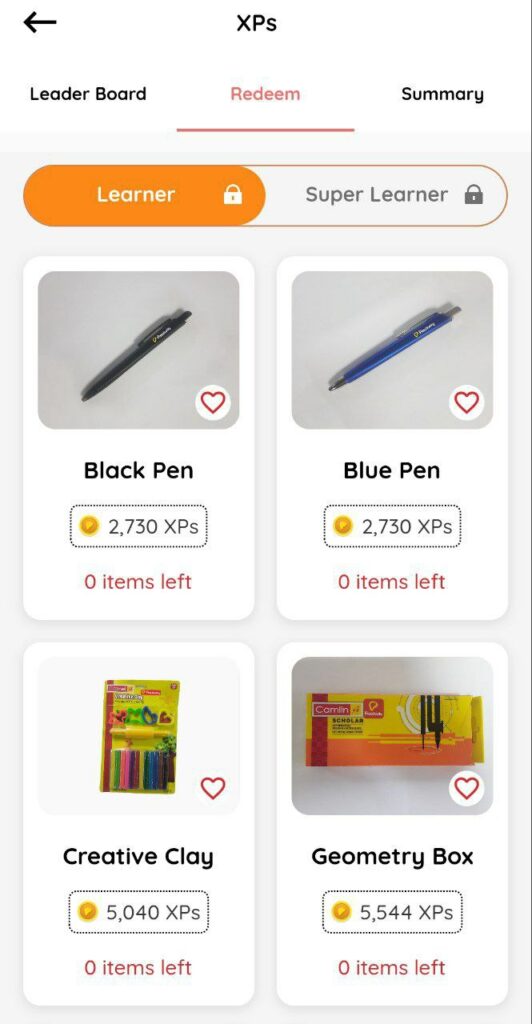 In conclusion, the Practically Learning App stands out as a comprehensive and innovative platform for STEM education. With its immersive features, interactive content, and the opportunity to earn XP's and unlock rewards. . So, start your journey of immersive learning, earn XP's, and unlock a world of rewards with the Practically Learning App.