Limca Smart Recharge Contest Unique Codes
---
Limca Smart Recharge Offers, Limca Smart Recharge Loot, Limca Smart Recharge Code Redeem Page: Limca has come up with an exciting promotion called the Limca Smart Recharge offer, where you can win Smartwatch ₹10,000! This offer is almost similar to one we have posted before – Coke2Home Zomato Offer
You all availed similar offers posted in our blog like Sprite Coke2Home Friday Release to get Free Amazon Prime, Thums Up Toofani Biriyani Hunt to get Free Swiggy Vouchers, and Now Avail Coke2Home Limca Loot to get Free smartwatch.
The Limca Smart Recharge offer allows participants to enter multiple times to increase their chances of winning. However, please note that each mobile number is eligible to win 1 smartwatch only once, during the promotion period.
Limca Smart Recharge Offer : How to win the prize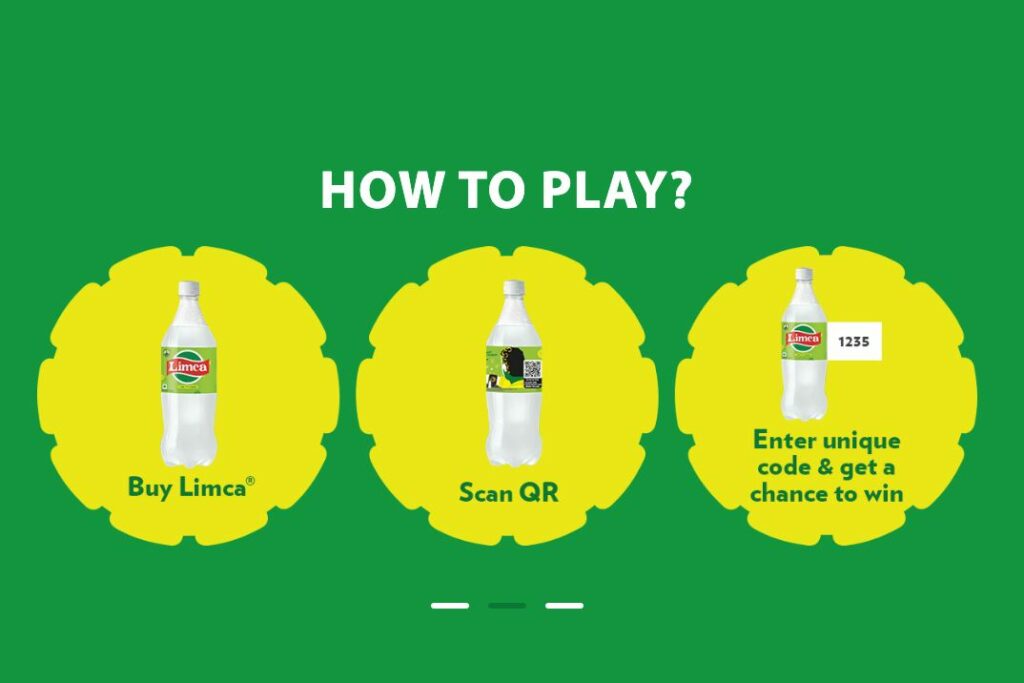 Step 1. Purchase a Limca Promotion Product: Start by purchasing the Limca Promotion Product that is part of the promotion. Look for the special coke2home offer labels on these products.
Step 2. Scan the Limca smart recharge offer QR Code or Visit the Limca Promotion Product Code Redeem Page: Once you purchase Limca product in your hands, scan the QR code on the label using your smartphone. Alternatively, you can directly visit the offer page.
Limca Unique codes will be added in Our Telegram channel
Step 3. Register yourself with accepting terms: Register using a valid mobile number. Verify your registration by entering the One Time Password (OTP) sent to your mobile device.
Step 4. Enter the Unique Code: Behind the label of the Limca product, you will find a unique code. Enter this code on the page to unlock your chance of winning the Smartwatch
Step 5. Stand a Chance to Smartwatch: If you are a Bumper Prize winner, you will be notified instantly on the Promotion Website. Bumper Prize must be claimed by providing additional details (Shipping address, PAN) via a Claim Form. The form & instructions on how to claim will be available on the Promotion Website.
---
More details & terms & conditions:
This Promotion will commence at 00:00:01 am Indian Standard Time ("IST") on 01st June 2023 ("Start Date") and will continue until 31st July 2023 11:59:59 pm IST ("End Date"). 
Participants may participate any number of times with a valid unique code to try their luck at winning the Bumper Prize, however, it is clarified that each Participant will be eligible to win only one (1) Bumper Prize.
All earned rewards will be visible in the My Winnings section of the Promotion Website for each Participant.
Participants will also be notified via SMS of the details of prize won & instructions on how to claim/redeem it.
Participants must claim their Bumper Prize: within 48 hours from declaration on the Promotion website to prevent forfeiture of their Prize
If Participant fails to claim their Bumper Prize by submitting valid details as required in the Claim Form, the Bumper Prize will be forfeited post the expiry of the claim window.
Any forfeiture exercised by CCIPL will be binding and final on the participants.