Munch Win Laptop Lot code offer
Munch Win Laptop Offer – Send SMS With LOT code & Win Laptop Daily
---
Munch Laptop Lot code offer – Hi guys, here comes another lot code based contest from another brand. we have looted lots of gifts & rewards from LOT code based offers like Maggi , Munch etc. Recently we have posted Maggi Super Bonanza offer with LOT code & Now here comes Munch again with similar LOT code based offer.
In this Munch Win Laptop offer , You just have to send the simple SMS with LOT code & you can easily win Laptop daily. Our users have won prizes like Laptop , Cricket IPL Caps , Smartwatches , free Paytm cash etc. in last Munch offer. here are the proofs.
Now in this Munch win Laptop offer , You have to send the Lot code mentioned inside the Munch 18gm pack, daily 1 lucky winner will be selected based on daily entries. We will try to provide the direct LOT code here.
---
MUNCH Win Laptop Offer : Send SMS & Win Prizes
Munch Win Laptop offer
Details
Offer Date :
10/07 to 23/08
SMS Format :
MUNCH<space> LOT no. to 6262642222
Lot code :
31640454N1
31650454N1
31660454N1
31670454N1
31680454N1
31690454N1
31700454N1
Prizes :
Laptop
Total Winners
Daily 1 Winner
Total – 45 Winners
This Offer is Applicable On 18G Munch Pack worth Rs. 10
Purchase This Packs From Your Nearest Grocery Stores
Make Sure Munch Laptop Offer Mentioned On The Pack
Use The Pack & There Will Be Batch Number On Pack
Copy The 10 Digit Batch Number & Send The Following SMS
If You Are Eligible You Will Win Assured Rewards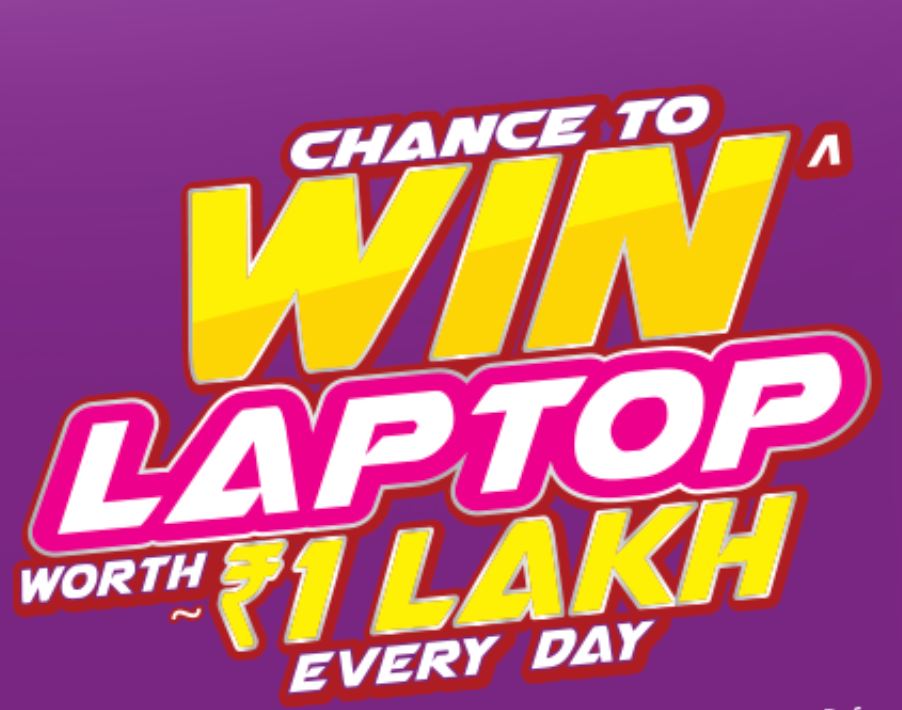 LOT code is – It will be updated soon on our Telegram channel
Final SMS Formate – MUNCH<space> LOT no. to 6262642222
You will receive confirmation sms instantly.
---
Munch win Laptop Offer – SMS Number
SMS MUNCH Lot no to 6262642222
You can send your MUNCH win laptop LOT Code at any time during campaign period.
---
Munch win laptop Offer – Batch Code , LOT Number, Reward Code
You Can Use This Number :
Munch Maha Prizes Offer LOT Number is – 31640454N1
More codes :-
31640454N1
31650454N1
31660454N1
31670454N1
31680454N1
31690454N1
31700454N1
(More Codes Will Be Uploaded Soon On Telegram)
If You Have code then kindly comment below , Or if you can purchase the pack & post code here we will refund your purchase amount.
Go To Munch win laptop Offer Page From Here and Register Your Self Using Your Munch win laptop Reward Code, Name, Mobile Number and Submit your Details.
Send This Code To Above Mentioned Number Like This
SMS MUNCH Lot code to 6262642222
Instantly You Will Receive Confirmation SMS (right Now its Taking Time to Receive This 1st SMS)
If you have won, you will be required to upload a copy of Address proof (Electricity Bill/Mobile Bill/Driving License/Voter ID) and Identity Proof (PAN Card/Adhar Card). Once you have shared the relevant details, you will informed about the further process.
Customer can participate maximum 3 times during the program period from one mobile number