MyJio Say it with Oreo Offer
Win 1 Month Free Recharge with MyJio Say it with Oreo Offer
---
MyJio Say it with Oreo with Farhan Akhtar Offer: Feeling scared to say something to your boss, mom, dad or anyone? Say it with Oreo, Let Farhan Akhtar to be your voice with MyJio & Get a chance to Win Free one month Free Recharge. MyJio is back with another amazing campaign with Oreo. Complete the task & get Free Recharge or Free Jio Internet.
Offer will be live from 25th August to 10th September. There will be total 1500 Jio Recharges to be given to users, who will participate in this offer. Offer can be completed in simple steps. Let Farhan Akhtar to be your voice for saying something in which you are hesitating.
We added steps by step procedure to get Free 1 Month recharge from MyJio Say it with Oreo. Don't miss, Complete simple task & Get Free Jio Recharge.
How to get Free Jio Recharge from MyJio Say it with Oreo Offer?
1, First of all, Update the MyJio App.
2. Open the app & Go to MyJio Engage or Play&Win section.
3. Find the below banner of Say it with Oreo with Farhan akhtar: Win One month Jio Recharge.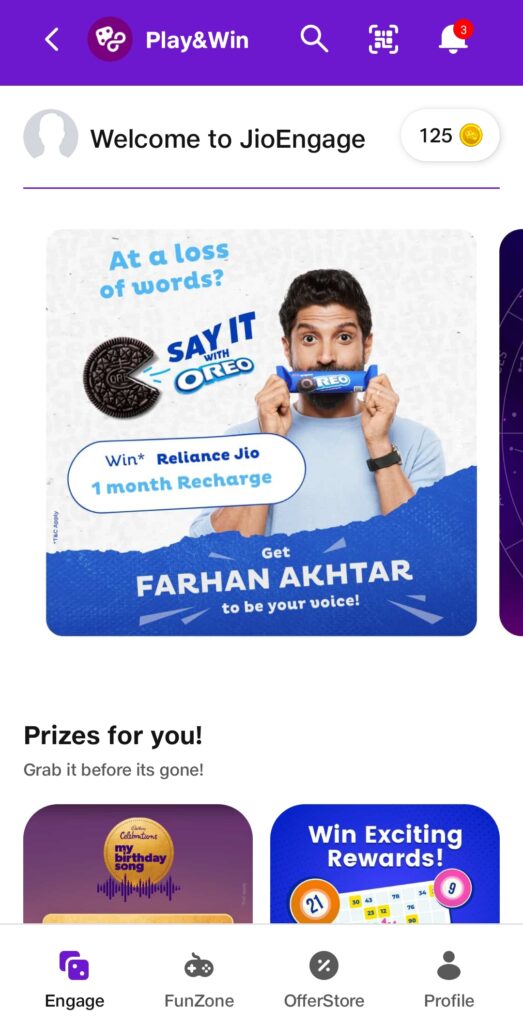 4. Click on it & Tick n Accept the terms.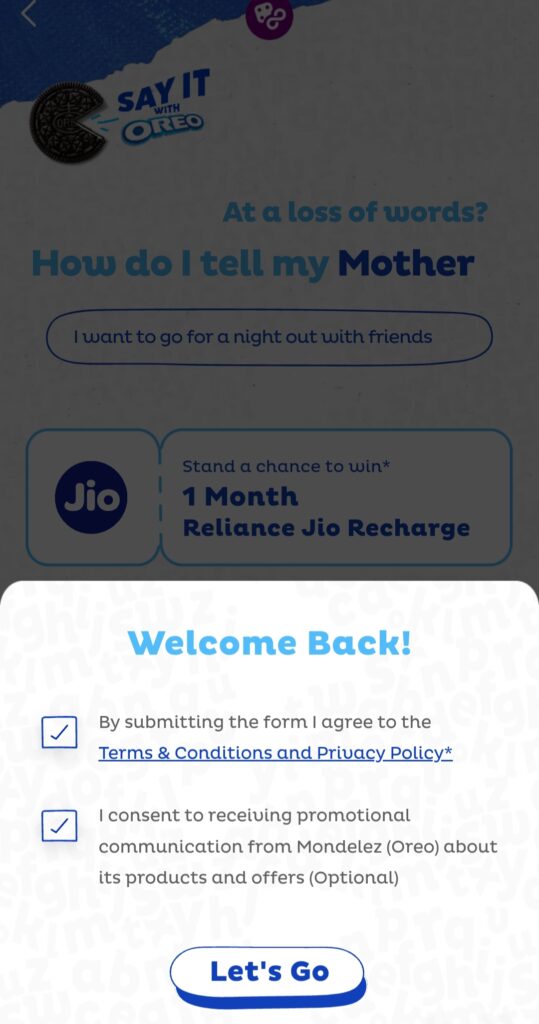 5. Now, You have to ask any question in How do I tell & the Question.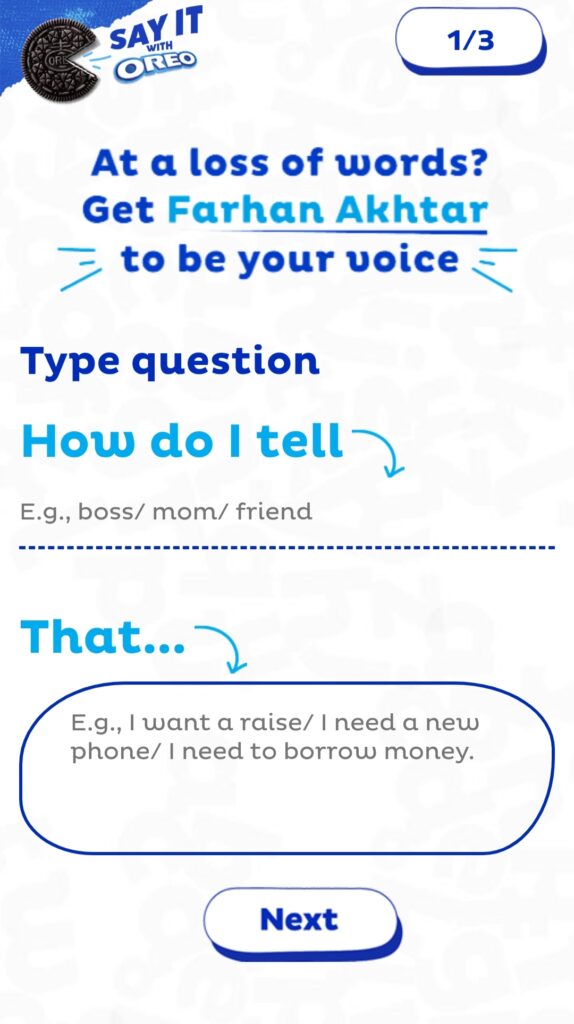 6. Click on next & enter your name, number & email.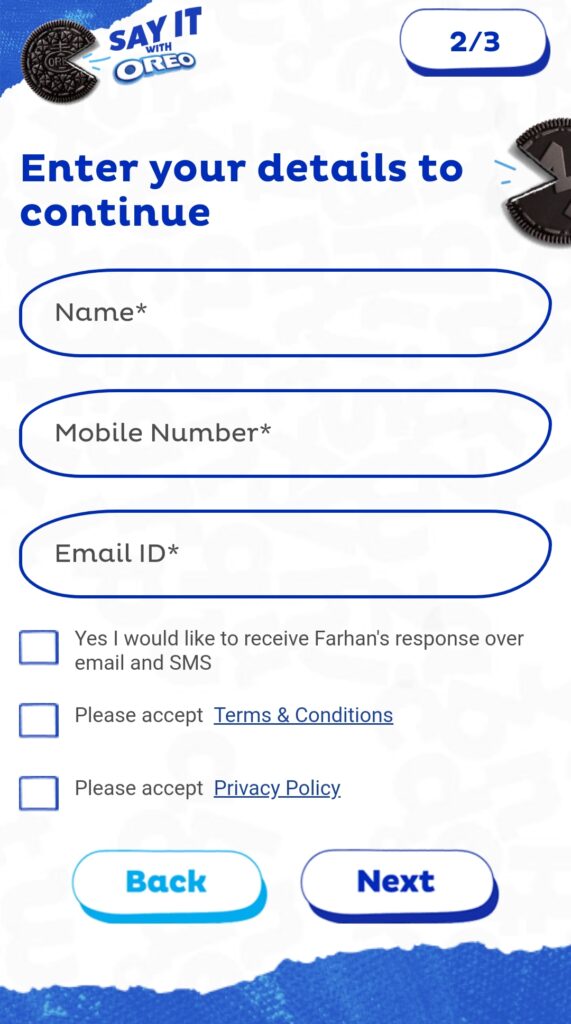 7. Verify your number with OTP.
8. Click on next & Audio clip will appear in the voice of Farhan akhtar.
9. Share it with whom you want to ask.
10. Done, Submit it & If you're lucky you will be eligible to Win One Month Jio Recharge Free.
11. Enjoy.
The MyJio "Say It With Oreo" contest is an incredible opportunity to ask the question with the chance to win a one-month Jio recharge worth Rs. 209. With the contest running from August 25th to September 10th, 2023, make sure to open the MyJio app, navigate to the Jio Engage or Play & Win section, find the "Say It with Oreo" banner, and complete the given task. Don't miss out on the chance to be among the 1500 winners who will enjoy uninterrupted Jio services and Ask the question in which you fear in this exciting collaboration between MyJio, Oreo, and Farhan Akhtar.