Kyari Free Plants
Order Absolutely Free Plants From 'Kyari' | Home & Office Decor
---
Kyari Free Plants – Hi Guys, Hope you are enjoying our daily posting of Free sample loots in India & offers. Recently , we have posted the free plants loot from NurseryLive with 75 free plant seeds. Here comes another absolutely free Plant loot from website named 'Kyari'.
Kyari is running the 'A plant in every home' offer on their Instagram page. They are giving away 100% cashback on your purchased plant from Amazon. You Must need to be Amazon prime user to be eligible for this free plant offer.
You just have to message them on their Instagram handle & they will reply instantly for your free plant query. Then you just have to complete your purchase of Kyari plants from your amazon account from link given by them in Insta DM. Then submit the google form provided by them with order ID & screenshot. They will process your full refund of your purchase.
Follow below steps to grab your plants for Free.
How to Order Absolutely Free Plants From 'Kyari'
1. First of all just open your Instagram app [😊😊😊 Ab Instagram Open Kar hi lia hai to muje follow karlo , Follow me here 😊😊😊 ]
2. Now search for "Kyari". You will see this handle "_Kyari.co"
3. Click on it & You will see this free sample offer image in their photos
4. Now just DM them that "I want free Plant"
5. They will ask you "wether you are amazon prime user or not" , Say yes (You must need amazon prime account)
6. They will send Amazon links of their Plants [Or tell them to send plant list]
7. Now purchase any plant from their links only
8. Complete purchase , send them Order ID & Order Photo of Amazon
9. They will give Google form to fill
10. Just submit the form
11. They will process full refund of Your Paid Amount in Paytm / Bank within few days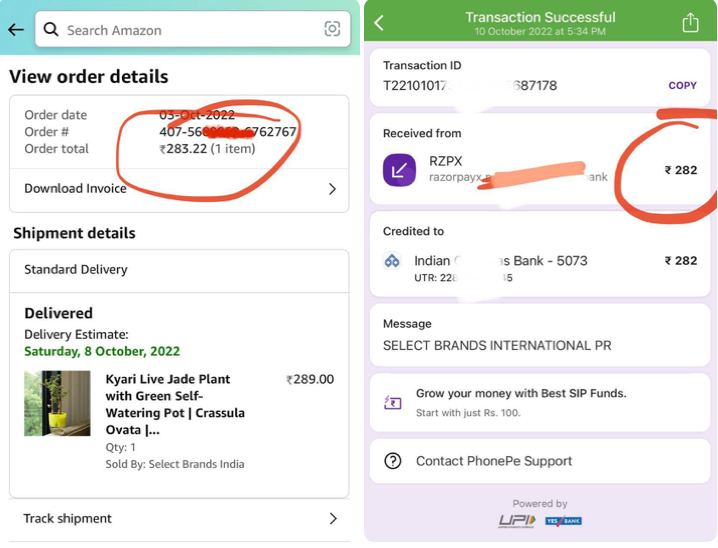 12. Enjoy !!