Park+ Premier League 2023
Get Daily Free Petrol from Park+ Premier League
---
Park+ Premier League, Free Petrol from Park+, Redeem Free Patrol Park+ App: Hey CoolzUsers, As the IPL season progresses on Cricket Live, numerous prediction offers are live. We have already posted Zomato Premier league 2023 , the predict & win contest. Here comes another similar contest from app named Park+
The Park+ App offers Free Petrol for Up to a Year for correctly predicting the outcome of each day's IPL matches. The Park+ Prediction Free Petrol Offer offers a Daily reward, a Daily jackpot, and a weekly bumper. You can win a daily 1L of petrol for free via the Park+ app.
Park+ App gi you to purchase and recharges a FASTag, receive RTO vehicle information, find and book parking online, check the status of a challan, and much more with the app. There are more things you can do Parking, FASTag Recharge, Trip Calculator, E-challan, Vahan Registration Details, Daily Car Cleaning, Car Insurance/Motor Insurance, Car Trade, Updated Traffic Rules, EMI Calculator, Alerts & Reminders.
Park+ Premier League Rewards:
Daily Rewards – Free Petrol Everyday
Weekly Bumper – Free Petrol for 1 Year
Daily Jackpot – Tank full every match
Get Free food by predicting matches from Zomato Premier League. Get Free Pizza from Dominos Super Spinner offer. These are some running offers in which prediction gives you freebies. Now, By Predicting IPL Matches get Free Petrol from Park+ App.
---
How to get daily Free Petrol from Park+ App?
1, First of all, Download Park+ App from Here
2. Open the app, Sign up using your Mobile Number. Enter the OTP.
PARK+ Referral Code: PRK388304
3. On the homepage, You will see the banner of Park+ Premier League: Predict & Win Free Petrol.
4. Predict a team, If your answer is right. You will get 1L of Free Petrol.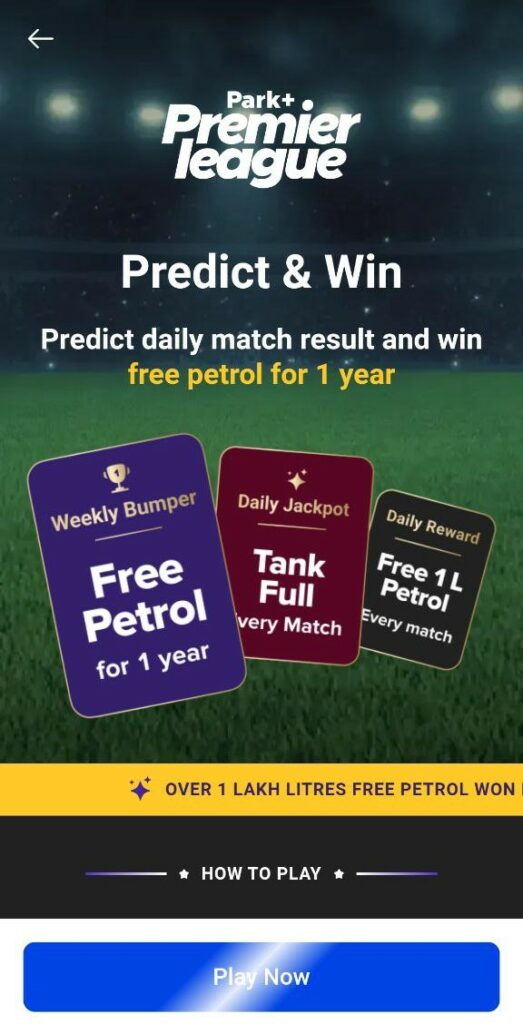 5. You will see the banner Prediction Confirmed.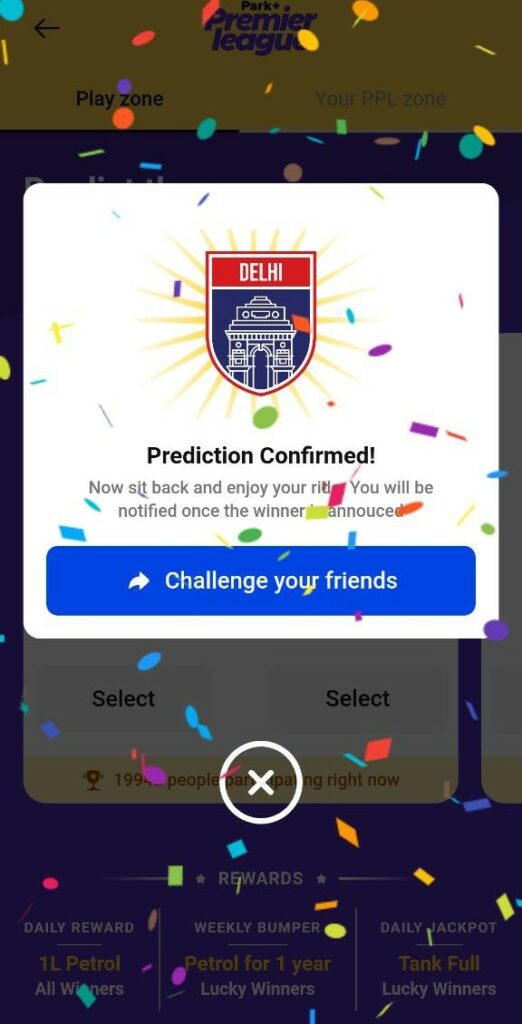 6. You will be notified If you're a winner.
How to Redeem Free Petrol from Park+ App?
1. Go to Park+ Premier League from Homepage.
2. Go to My PPL Zone.
3. Click on Claim Rewards.
4. Click on Continue.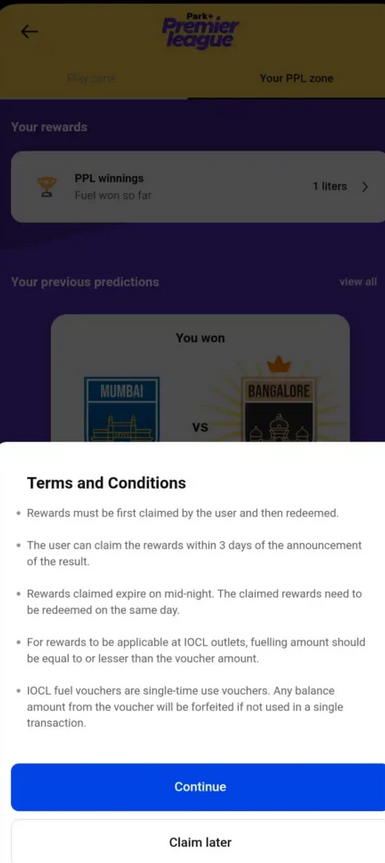 5. Enter Your Name, Email ID, DOB, and Select Vehicle by Car/bike & Pincode, then Click on Enroll Now.
6. Park+ App will generate your Fuel Voucher.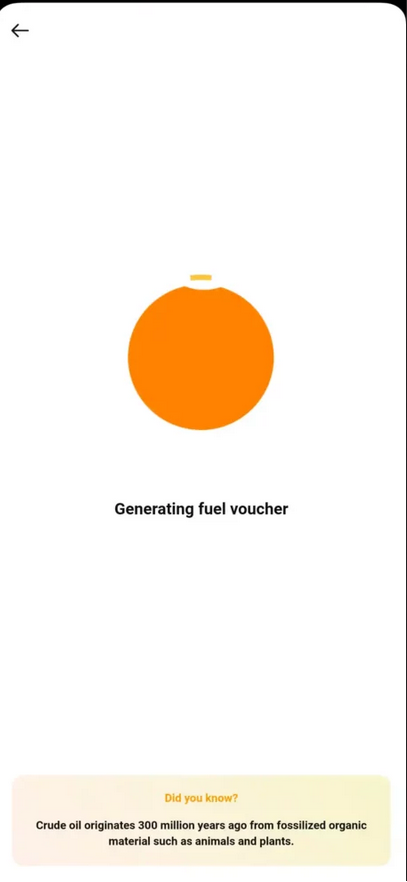 7. You will see Indian Oil Voucher, Just Claim & Redeem.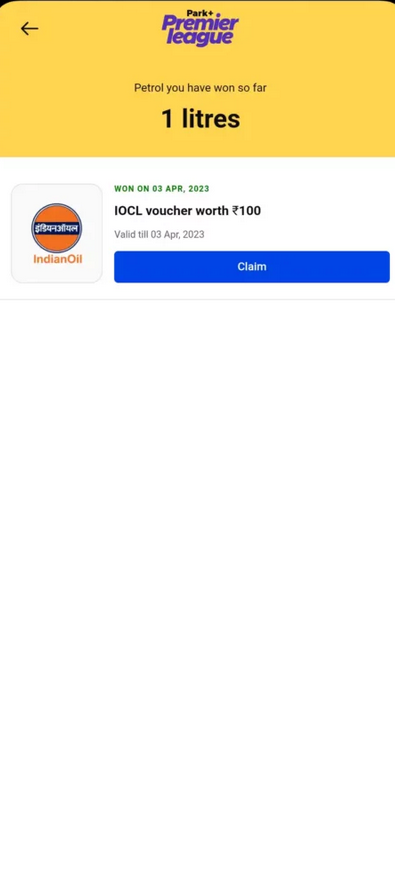 8. Go to Indian Oil Petrol Pump & Get Free 1L Petrol Free.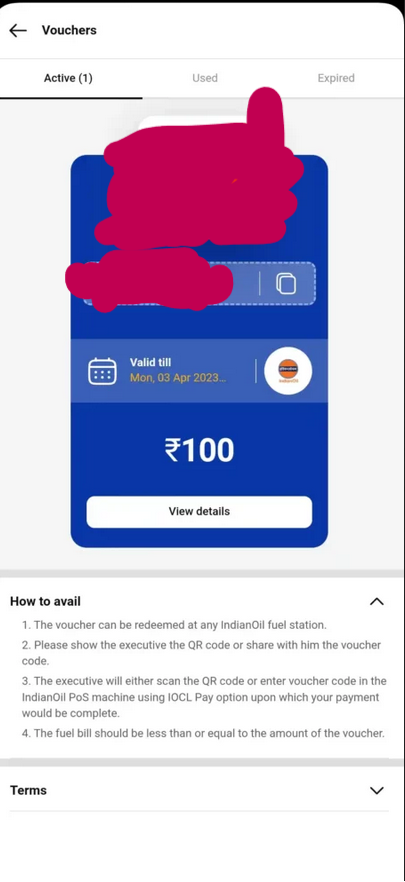 9. Done. Predict Daily & Win 1L Petrol.
---
FAQs About Park+ Premier League
What is Park+ Premier League?
It's an engagement program where you can predict the winner of cricket matches during this season and win fuel vouchers.
How can I participate?
Every user of Park+ is eligible to participate in this contest. One can start predicting the winners of each cricket match starting from midnight on the day of the match until 15 minutes after it starts.
What rewards can I win?
You can win fuel vouchers worth Rs. 100 for predicting the winner of each match. Additionally, one lucky winner for each match gets a full tank of fuel worth Rs. 3000, and one lucky winner every week wins free fuel for a year worth Rs. 72,000.
How are lucky winners chosen for the Daily Jackpot and Weekly Bonanza?
Winners will be selected randomly through a lucky draw.
How do I claim my reward?
Claim your reward through the app. Vouchers are valid for one day, are single-use only, and cannot be partially redeemed. If you don't use the full voucher amount, the balance amount will be forfeited.
Can I participate multiple times?
Yes, there's no limit to the number of times you can participate.
When will I know if I won?
You'll be notified through the app
Can I transfer my reward?
No, rewards are non-transferable and can only be used by the user who claimed them.