DishTV Dishkiyaon 20-20 League IPL 2023 Contest
Predict IPL Matches & Win 2 Months of Watcho Max Pack on DishTV
---
DishTV Dishkiyaon 20-20 League IPL 2023 Contest, DishTV Predict & Win Contest: Hello Guys, You all are getting 1L Free Petrol, Free Food Credits & Free Pizza from Park+ Premier League, Zomato Premier League & Domino's Super Spinner offer. Get a Free DishTV Watcho Subscription worth ₹598 for Free.
It's a Simple Contest of Match Winner Team Contest, Just predict the winning team & Win 2 months of watcho max pack. Prediction lines open from 7:31 daily to 7:30 the next day. The fastest 10 Users will be eligible to get a Free watcho max pack. Get ready to predict & win daily from DishTV.
Watcho Max pack contains 11 Free OTT Subscriptions like Hotstar, SonyLIV, Zee5, Hoichoi & More. Get this Pack for Free from DishTV Dishkiyaon 20-20 League IPL 2023 Contest. We have added details on how to play. And how to redeem/claim dishTV predict contest prize? follow the procedure step by step to win.
---
How to Play DishTV IPL Predict Contest? | Win a Free watcho max pack
1, First of all, visit the DishTV contest link below.
2. You will see the IPL Predict banner. Predict the team & Submit the Prediction.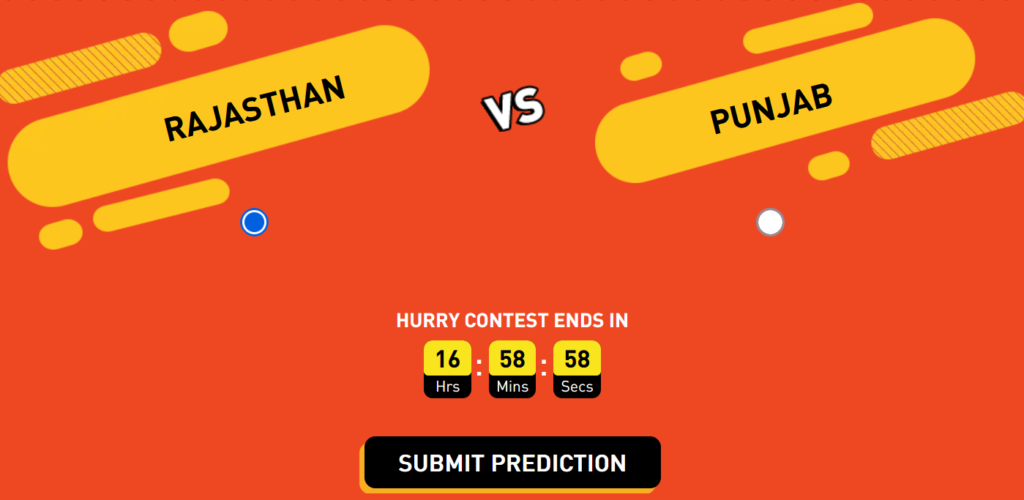 3. To lock your prediction, sign in with your RMN/VC number.
4. Winners' registered mobile numbers will receive an SMS or WhatsApp notification.
5. 10 users who complete tasks the quickest will be given a free watcho max pack.
---
More Details of this contest:
The prizes will be provided through a 10-digit coupon code.
The consumer must visit watcho.com and register there in order to claim the reward.
The coupon will be connected to the RMN and is non-transferable.
Just one redemption is permitted per coupon. A coupon cannot be transferred, sold or resold, redeemed for cash, a credit card, or any other DishTV or Watcho services, or exchanged for any of those things. Participants who already have a Max subscription or another Watcho subscription on a certain RMN are ineligible to enter the contest.
The deadline for using all coupons is July 15, 2023. Coupons will expire after July 15, 2023, and the value of any unused coupons cannot be extended or refunded beyond that date. Contest March 31, 2023, through the end of May 2023