RuPay Select Wellness Card offers
Free 1 year Amazon Prime, Hotstar, SonyLIV, Uber Gv using This RuPay Debit / Credit Cards
---
RuPay Select Wellness Card offers – Hi guys, Recently we have published Visa credit card offer with benefits of free amazon prime , ₹250 BigBasket gift card through Welive Thrive. Now here comes the premium benefits for Rupay Debit & Credit card users.
RuPay Select Wellness debit card users can claim Free 1 year Amazon Prime, Hotstar, SonyLIV, Free ₹100 OLA, Uber gift vouchers using their Select wellness cards. RuPay Select Wellness credit card users also can try this offer.
Now a days , lots of debit card & credit card providers offers stunning offers & cashback on almost everything. We have seen Visa Swiggy offer , Visa Zomato offer , Amazon ICICI card offers , Axis Bank MyZone Credit card offers , OneCard referral code offers etc. Now it's time for Rupay card users.
RuPay Select Wellness Card Users – How to claim the benefits
1. Offer is applicable on RuPay Select Wellness Debit card users only. If you have this debit card then click on below link
2. Go to above mentioned link page. RuPay Select Card offers you premium benefits of various wellness products and services
3. Click on Log in or Sign up to redeem amazing offers
4. You will see lots of offers mentioned below on reward page
5. Redeem any according to your need.
Supported Bank list :
RuPay Select Wellness debit card launched by various banks in India –
PNB Bank,
Canara bank,
Indian bank,
Central bank of India,
Jana Small Finance bank,
ICICI bank (RuPay Sapphiro debit card),
Tamilnad Mercantile Bank (TMB),
UCO Bank,
Bank of India,
Bank of Baroda,
Union bank,
Indian Overseas bank,
OTT Entertainment Benefits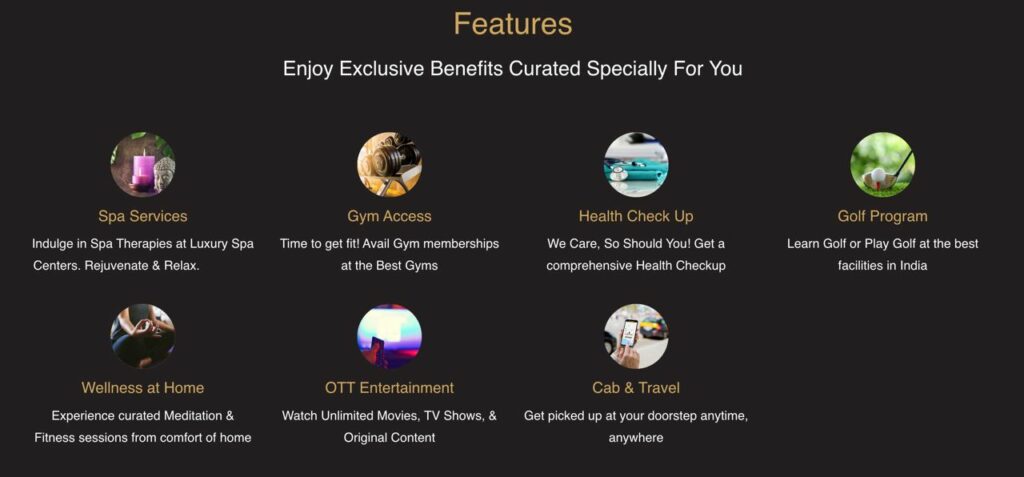 Enjoy entertainment content on your personal devices
The RuPay Select Card gives you access to the best OTT platforms
Watch Unlimited Movies, TV Shows, & Original Content with these offers
1)

Prime Video – 12 Months Annual Subscription
With this 12 month annual subscription get access to the best of OTT entertainment
Booking Process:
Click on "Redeem"
Complete the required payment with your Rupay card to validate the offer
You will receive a confirmation email with the Booking ID instantly and you will receive a Coupon Code for the service within 24 hours to your registered email ID.
To redeem the service, go to the Prime Video app and add the coupon code to avail the offer
Validity of the Coupon Code:
The coupon code is valid for a period of 30 days from issue date
The coupon code/benefit will expire if unused within the validity period
The expired coupon cannot be extended, exchanged and is deemed to be utilized
2)

Hotstar – 1 Year Premium Subscription
With this 1 Year subscription, watch the best of live TV, shows & more in multiple languages
Booking Process:
Click on "Redeem"
Complete the required payment with your Rupay card to validate the offer
You will receive a confirmation email with the Booking ID instantly and you will receive a Coupon Code for the service within 24 hours to your registered email ID.
To redeem the service, go to the Hotstar app and add the coupon code to avail of the offer
Validity of the Coupon Code:
The coupon code is valid for a period of 30 days from issue date
The coupon code/benefit will expire if unused within the validity period
The expired coupon cannot be extended, exchanged and is deemed to be utilized
3)

SonyLIV – 6 Months Sony LIV Premium Subscription
With this SonyLIV subscription, get access to live TV, shows, originals & more
Booking Process:
Click on "Redeem"
Complete the required payment with your Rupay card to validate the offer
You will receive a confirmation email with the Booking ID instantly and you will receive a Coupon Code for the service within 24 hours to your registered email ID.
To redeem the service, go to the SonyLIV app and add the coupon code to avail of the offer
Validity of the Coupon Code:
The coupon code is valid for a period of 30 days from issue date
The coupon code/benefit will expire if unused within the validity period
The expired coupon cannot be extended, exchanged and is deemed to be utilized
4)

Ola – Instant Gift Card – INR 100
Redeem this instant gift card towards any of your local cab rides
Booking Process:
Click on "Redeem"
Complete the required payment with your Rupay card to validate the offer
You will receive a confirmation email with the Booking ID instantly and you will receive a Coupon Code for the service within 24 hours to your registered email ID.
To redeem the service, go to the Ola app and add the coupon code to avail the offer
Validity of the Coupon Code:
The coupon code is valid for a period of 30 days from issue date
The coupon code/benefit will expire if unused within the validity period
The expired coupon cannot be extended, exchanged and is deemed to be utilized
5)

Uber – Redeemable Coupon – INR 100
Redeem this coupon towards any of your local cab rides
Booking Process:
Click on "Redeem"
Complete the required payment with your Rupay card to validate the offer
You will receive a confirmation email with the Booking ID instantly and you will receive a Coupon Code for the service within 24 hours to your registered email ID.
To redeem the service, go to the Uber app and add the coupon in the wallet section to avail of the offer
Validity of the Coupon Code:
The coupon code is valid for a period of 30 days from issue date
The coupon code/benefit will expire if unused within the validity period
The expired coupon cannot be extended, exchanged and is deemed to be utilized