YiPPee Be A Star Contest
YiPPee Be A Star Contest : Send SMS & Win Headphones, Selfie Stand, Mic etc.
---
YiPPee Be A Star Contest: In a world where technology is rapidly advancing, staying up-to-date with the latest gadgets and devices can be quite a challenge. However, thanks to a fantastic offer from YiPPee Be A Star Contest, you now have a chance to win some incredible prizes, including a Selfie Stand, Headphones, Mic and much more! We have posted lots of YiPPee loots in Past, like Yippee Noodles Junio Offer, YiPPee Loot Maal Offer, Yippee Noodles Amazon Offer etc.
Winning a Selfie Stand, Headphones, Mic can truly enhance our daily experiences. Whether you're in need of an upgrade or simply want to add some extra style to your life, this offer presents a golden opportunity to fulfil those desires.
We have seen similar offers like KitKat Honda Activa Offer and coolztricks readers have already won prizes like Grand New Activa, Gold & so much more. All the screenshots of proofs had been posted on Coolztricks Telegram Channel. So, Don't miss this offer must avail, You can be the next lucky person.
How to win prizes from YiPPee Be A Star Contest Contest?
1. To participate in this contest , Just purchase a YiPPee! Magic Masala Singles Pack from your nearest store.
or Just follow below steps.
1, Click on this link – Click Here
2. Click on Participate now button , it will open your Whatsapp.
3. Follow steps in Whatsapp, like enter your name , age etc.
4. Finally, Upload the video about slurping the YiPPee noodles.
5. 1440 most creative and unique entries shall be selected. Each of the Participants who submitted these entries ("Winners") will be eligible to win a prize.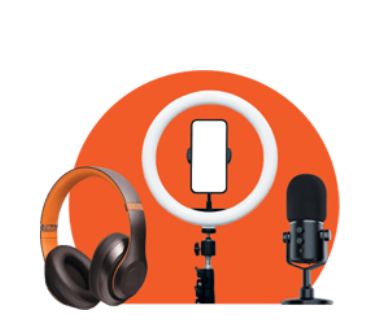 6. Enjoy !!
ABOUT THE CAMPAIGN
1. The Sunfeast YiPPee! Be A Star Contest ("the Campaign") is organized by ITC Limited ("ITC").
2. Consumers participating or seeking to participate in the Campaign shall individually be referred to as "Participant" and collectively as "Participants".
3. Participation in this Campaign is purely voluntary.
4. By participating in this Campaign, each Participant is deemed to have accepted the complete terms and conditions of this Campaign available on www.yippeestar.com as well as the decisions of ITC which are final and binding in all matters related to the Campaign. Successfully entering the Campaign and winning a prize/prize(s) is subject to all requirements set forth herein.
5. The Campaign shall be live from 00:00 hours on 30th June 2023 and shall close on 30th September 2023 at 23:59 hours ("Campaign Period"). A day for the requirement of the Campaign Period is 00:00 hours to 23:59 hours of a particular day.
6. The Campaign is subject to all applicable central, state and local laws and regulations.